True Grit Epic 100
Submitted by

bfroystad23

on
What I love most about the bicycle are the journeys it can take you on and the people that you meet along the way. So when my friends proposed we head to St. George Utah to race the True Grit 100, I instantly knew I had to go. What a great opportunity for me to see the Mojave desert and put some winter fitness to use in the first race of the National Ultra Endurance Series. Traveling and rooming with fellow beast coasters Keck, Scott, and Gordon proved to be a great time with positive support and lots of laughs.
Race day morning looked promising with cloudless blue sky and brisk tempatures. I did not have the typical pre-race jitters and I attribute that to being in the fun company of my friends at the start line. The race led off out of town and directly into the the sunrise on dusty double-track. The visability was absolutely horrible, with the sun reflecting off the dust kicked up by the fast moving lead pack. As a small town Appalachain boy, I will forever remember this scene of racers charging across the foreign landscape, straight into the sun. I was so extremely happy to live in that moment and all my senses were trying to absorb the experience.
My goal was to stay with the lead pack and I soon found myself falling into pace behind Topeak-Ergon's Jeff Kerkove. We zipped through narrow gulches that resembled subway tunnels. We abrubtly came upon a steep section we dubbed the 'waterfall rocks.' This was a series of ledgy drops that looked absolutely impossible to ride. I committed to it, trusted my skills and managed to clear it. There was a high speed downhill single track after this and I could not possibly have been smiling more. Here we picked up Taylor Lideen as he had run off course and had to backtrack.
Our group of three then started into the Zen loop. This was a surreal section of the course as we rode on slabs of rock, following stone carins to stay on trail. Just to our right was a 300' cliff down to the valley floor. This section was action packed, riding among enormous boulders with cave like overhangs and snaking through rock openings just wide enough to squeeze through. After a good bit of climbing we topped out and rolled into the most amazing downhill. I turned on my Go-Pro for Dirtwire.tv and rocketed down the rowdy trail behind Jeff and Taylor. There were several massive 7' vertical roll down rock drops that kept me grinning.
We then climbed back up the same Mesa and dropped over the other side, descending to the valley floor. Here the course had a completely different flavor. The tread was very hard packed and fast rolling as it winded through a protected Bear Claw Poppy preserve. The valley floor gradually climbed until we were back on top of the Mesa like area, riding along the cliff edges again. There were two more single track loops that had tough rock sections but nothing quite like Zen.
Now the three of us had made the half way mark of the race and started on the second lap. Without Taylor or I changing the pace, Jeff started falling back. I knew Jeff is more experienced than I and I had a healthy respect for him. So this really made me nervous that Jeff knew something I didn't, when he slowed his pace. I would be running scared from him for the remainder of the race. Taylor and I then kept the pace conservative and we made some small talk. My friend Gordon Wadsworth, the lead single speeder, caught up to us as we entered into Zen the second time. This was a happy morale boost for me and the 3 of us climbed up Zen with some gusto. We caught one rider on the climb and another rider on the descent.
At the next aid station I stopped a bit longer to splash some water on my head, fill bottles, and grab some denser food. I started after Gordon and Taylor but forgot my sunglasses at the aid and made a quick dash back (It was SO bright!) By then I could not catch back up to the group and made the climb up to the ridge and down to the valley floor by myself.
This is where I really started to struggle. I didn't have a group to work together with through the high speed flats and I really started to feel the effects of the sun. I had some cold shivers despite the 80 degree temperatures so I knew I had to give my body some serious attention. I backed off the pace by 2%, dumped more water on my head, and drank lots. The course had zero shade and with the dry desert air you couldn't feel yourself sweat. This could really sneak up on you if you did not listen to your body. If I had not been recently acclimated to the heat by racing in Florida, I couldn't imagine how shocked my body would have been with this warm climate. The two guys I had passed earlier on Zen caught back up to me and passed me. I became paranoid about being passed by more people and had to repeatedly tell myself not to look over my shoulder. I knew I had definitely hit my low point and I wondered about even making it out of this desert alive. As with all long races I knew there are blissful high moments and hateful lows. All one has to do is just hang on a little longer and things change. Funny how racing can teach you life lessons.
With the valley floor section over with and back on top of the Mesa, I had 70 miles behind me and 18 miles of trail until the finish. I had given my body the rehydration it needed and I could feel all my motors come back on line. I was able to hit the gas and catch the two riders who had passed me. These were more technical trails and I was fully in my element and on my second wind. I could smell the finish and kept myself in full time trial mode along the final pavement section back into town to the finish.
I had a hard time keeping track of my position throughout the race. I figured (and hoped) I was in 10th. What a fantastic surprise it was then, to find I had finished 5th in open men!
These NUE races attract some of the most talented long distance racers from around the country. To realize I actually have the potential to compete so closely with these people on a national level was a real eye-opener for me. Over the past fall and winter I've been hanging around some fast friends who have taught me so much. Really, a large key to progress and success is to have a positive support group of friends. You may have to be proactive and befriend racers to work your way into the community. But that's the amazing thing about the mountain biking culture, we are all friendly (most of us don't bite) and would absolutely love to share a ride with you.
Equipment notes-
I was riding some brand new Nox Skyline carbon wheels and I was nervous about placing full confidence in my untested wheels. I can't think of a more demanding environment to put them to the test with 100 miles of sharp rocks and an increasingly fatigued racer to steer them. At one point, I took a sloppy line off a large rock drop and my back wheel landed on a square shoebox sized rock. I felt the rim kiss the rock, actually not just kiss the rock but full-on French kiss the thing. I thought for sure my wheel was blown or at least flatted but it was perfectly fine. Flying down Zen, my line in the rocks was often just inches away from disaster. I found I could aim the wheels and have them track more precisely with a faster response. There was lots of technical climbing that involved some dynamic moves to clear. The Project 321 hubs and their 6 pawl engagement helped me to ratchet the pedals in order to clear some sections. Overall, I was incredibly happy with how they carried more speed through corners and the surprising durability in the rocks.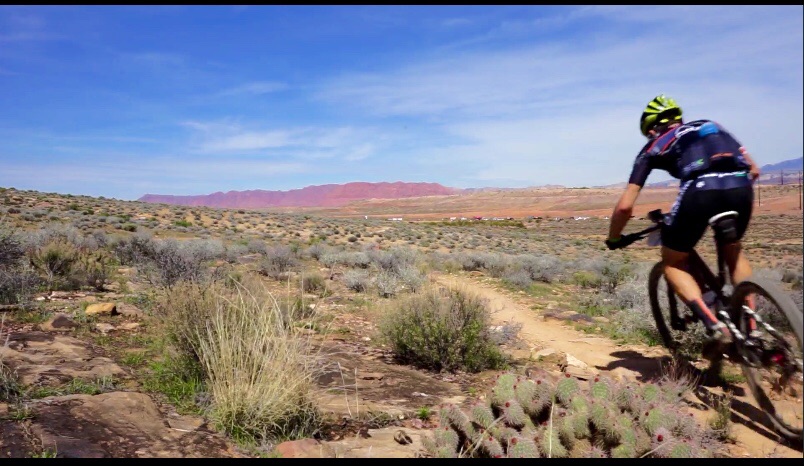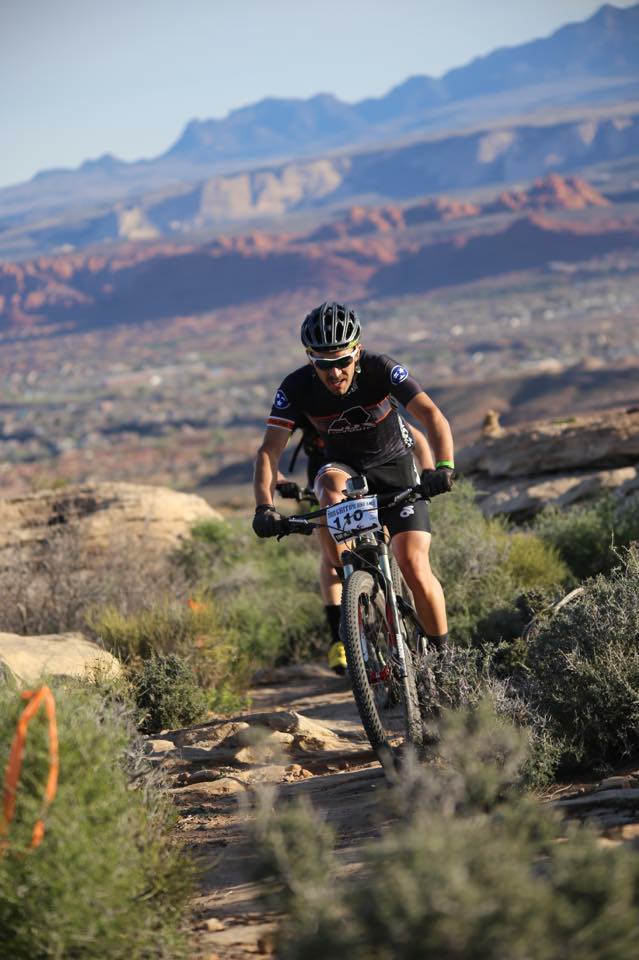 Thanks to the team co-sponsors: